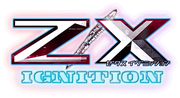 Z/X Ignition is the anime adaptation of Z/X -Zillions of enemy X- TCG. It was first aired in Japan between January 2014 to April 2014. It is also streamed by Crunchyroll outside of Japan.
The story is a loose adaptation of Z/X main story and follows Asuka Tennoji as the main protagonist.
Plot
The story is set in the near future. Gateway to parallel worlds called Black Point suddenly appeared around the world. Immediately after, strange creatures called "Z/X" appears from these gates and start invading the humanity. Since then, Z/X and mankind began their violent struggle.[1]
Several years later, the war is currently in a state of lull, and a moment of peace comes to the earth. Meanwhile, Asuka Tennoji is an ordinary high school student living in Kobe, Japan, but his fate starts to greatly change when he meets a mysterious girl on the corner of the street and and receives a "Card Device" from her.[1]
Characters
Main article:

List of Z/X Ignition characters
Main Characters
Supporting Characters
Episodes
Each Z/X Ignition episodes are called "PHASE", with the twelfth and last episode is appropriately called "END PHASE".
The opening theme for the anime is "EX:FUTURIZE" by Yōko Hikasa while the ending theme is "Monochrome Overdrive" (モノクロームオーバードライブ Monokurōmu Ōbādoraibu) by Yurika Endō.
| Screenshot | No. | Title | Original air date |
| --- | --- | --- | --- |
| | 1 | PHASE 1 | 10 January 2014 |
| | 2 | PHASE 2 | 17 January 2014 |
| | 3 | PHASE 3 | 24 January 2014 |
| | 4 | PHASE 4 | 31 January 2014 |
| | 5 | PHASE 5 | 7 February 2014 |
| | 6 | PHASE 6 | 14 February 2014 |
| | 7 | PHASE 7 | 21 February 2014 |
| | 8 | PHASE 8 | 27 February 2014 |
| | 9 | PHASE 9 | 6 March 2014 |
| | 10 | PHASE 10 | 14 March 2014 |
| | 11 | PHASE 11 | 21 March 2014 |
| | 12 | END PHASE | 28 March 2014 |
Blu-ray & DVD
No.
Image
Release date
Information
1

2 April 2014

Catalog Number

Blu-ray: PCXP-50221
DVD: PCBP-53171

Episodes

Episode 1 & 2 (approx. 46 minutes)

2

14 May 2014

Catalog Number

Blu-ray: PCXP-50222
DVD: PCBP-53172

Episodes

Episode 3 & 4 (approx. 46 minutes)

Additional Contents

Special Drama CD 1 (Cast: Asuka Tennoji, Ayase Kamiyugi, Aina Mikage)

3

4 June 2014

Catalog Number

Blu-ray: PCXP-50223
DVD: PCBP-53173

Episodes

Episode 5 & 6 (approx. 46 minutes)

4

2 July 2014

Catalog Number

Blu-ray: PCBP-53175
DVD: PCBP-53174

Episodes

Episode 7 & 8 (approx. 46 minutes)

Additional Contents

Drama CD PHASE02 "Mikado Kurosaki Front Observation Log - Kobe" (Cast: Mikado Kurosaki, Azumi Kagamihara, Rigel)

5

6 August 2014

Catalog Number

Blu-ray: PCXP-50225
DVD: PCBP-53175

Episodes

Episode 9 & 10 (approx. 46 minutes)

6

3 September 2014

Catalog Number

Blu-ray: PCXP-50226
DVD: PCBP-53176

Episodes

Episode 11 & 12 (approx. 46 minutes)

Additional Contents

Special Drama CD 3 (Cast: Sera Kurashiki, Orichalcum Tyranno, Gambiel, Coon, Dragon Miko)
Gallery
Trailer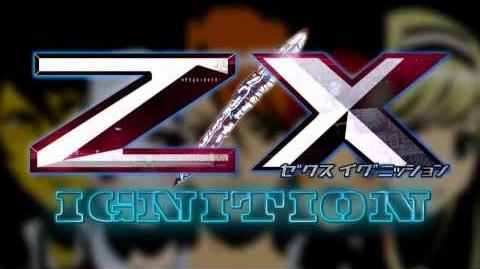 References
External Links