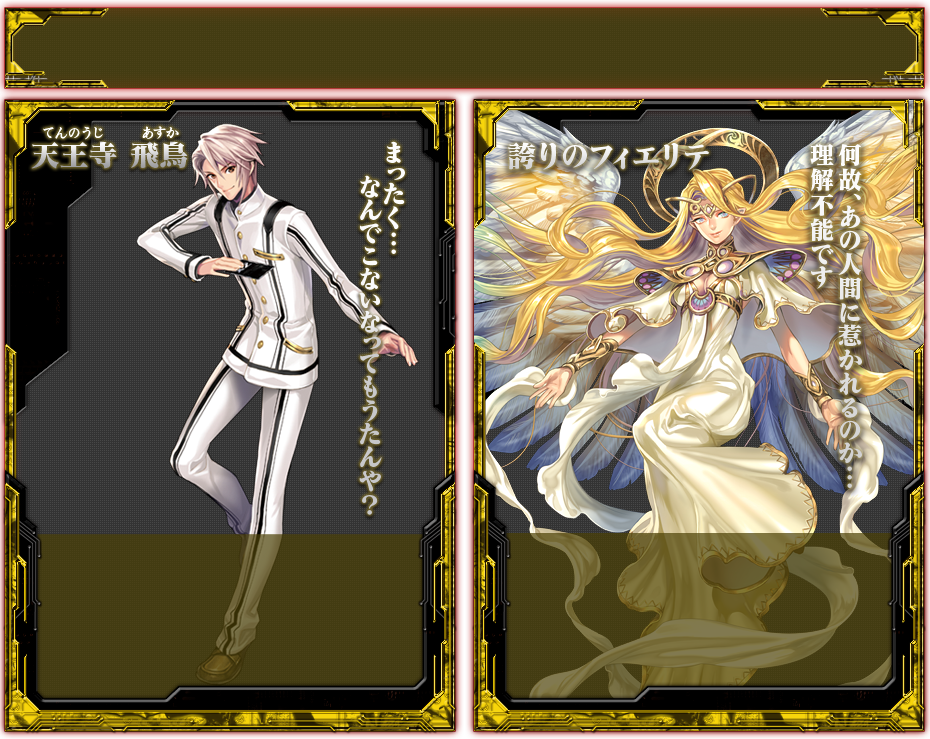 The White World
A future where we have evolved into a spiritual life form. The spiritual strength of the faith of the angels is embodied in the shape of their wings.
illustration:碧風羽
Asuka Tennoji (天王寺 飛鳥), Male, 17
A young man with good looks, but a comedian at heart. Unlike the other main characters he got involved in this battle by pure accident. His bright character draws people to him and before he knows it he will be surrounded by many people. No one knows if that ability of his will influence the battle.
Fierte the Pride
Race: Angel
Although she believes that humans are an inferior race compared to angels, she accomapnies Asuka as she is attracted to his "something". She anguishes over knowing what it is like to be associated with an inferior human. For now she is led by the wheel of fate created by him.
Community content is available under
CC-BY-SA
unless otherwise noted.